Summit Healthcare REIT on Thursday announced the promotion of two top executives to new posts.
President Kent Eikanas will now serve as CEO of the Lake Forest, Calif.-based real estate investment trust (REIT), which has holdings in both skilled nursing facilities and senior housing. Eikanas had held the title of president since September 2012, and had also previously served as Summit's chief operating officer.
Kent Eikanas
CEO, Summit Healthcare REIT
Elizabeth Pagliarini
COO, Summit Healthcare REIT
Chief financial officer Elizabeth Pagliarini will add chief operating officer to her title, having served as CFO since the fall of 2014.
"These promotions reflect the significant contributions that both of these individuals have made in producing positive results for our company over the last fi ve years." Summit board chairman Steve Roush said in a statement announcing the move.
The REIT's presence in the senior housing and care space has expanded rapidly over the last five years, when it pivoted from a more industrial portfolio. At the end of last year, Summit owned 27 SNFs through joint ventures and four outright, and earlier this year picked up 14 more in another JV deal valued at $125 million.
"I have a very positive outlook, otherwise we wouldn't be moving in the direction we're moving.
— Elizabeth Pagliarini, COO of Summit Healthcare REIT
Pagliarini sat down with Skilled Nursing News back in April to discuss her strategy when evaluating deals for the REIT, which she said rests heavily on the strength of the operating partners.
"Of course, you're looking at the physical plant just to see what that looks like, how it's been kept up, but again, the thing I like to look at is how the administrator, and the people that are in the building or the facilities, interact with the residents," Pagliarini said.
She also expressed optimism about the future of the skilled nursing space, pointing to Summit's growing financial interest in the asset class.
"I have a very positive outlook," Pagliarini said. "Otherwise we wouldn't be moving in the direction we're moving. Most of our acquisitions over the past few years have been very heavy in skilled nursing, because we believe it's a really good asset class to continue to acquire."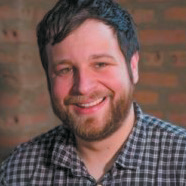 Alex Spanko
aspanko@skillednursingnews.com