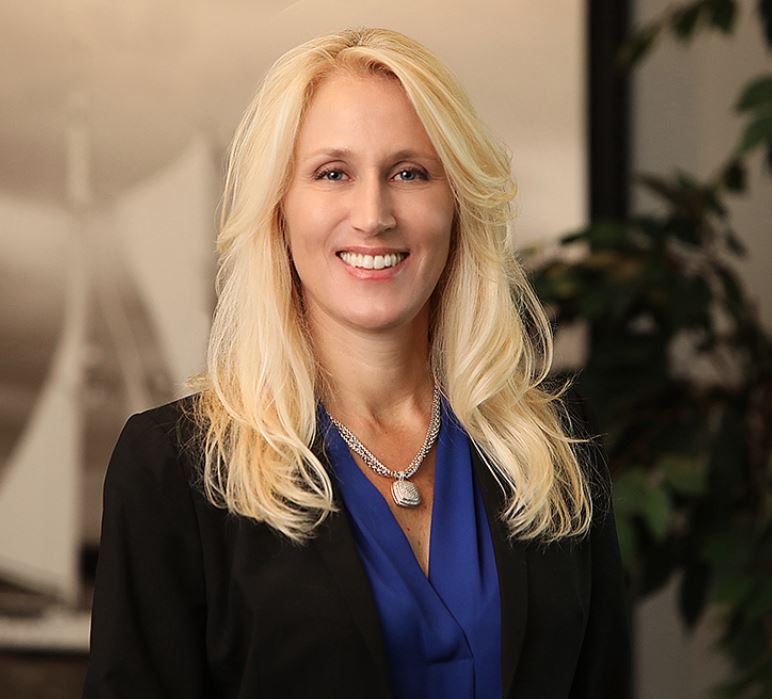 Elizabeth Pagliarini, who in 2020 won a Business Journal CFO of the Year lifetime achievement award for her work as a chief financial officer, was promoted July 15 to chief executive at Summit Healthcare REIT Inc., a Laguna Hills-based owner of seniors housing and care real estate.
Sharyn Grant, who was controller, was promoted to the position of CFO position previously held by Pagliarini.
"It feels great—I'm very excited," Pagliarini told the Business Journal. "There's a lot of work to be done. I have a fantastic team."
Pagliarini had been CFO since 2014 and chief operating officer since 2019 at Summit, a publicly registered non-traded REIT with investments in 53 facilities in 14 states.
Summit's revenue fell 11% to $35.4 million in 2022, when it reported a $8.9 million loss, compared to $7.6 million net income in 2021.
"COVID did a number on our industry. When you throw in inflation, the staffing problems, the banking crisis, interest rates, it's been a tough year yet again," Pagliarini said.
Diverse Career
Pagliarini declined to comment on prior CEO Kent Eikanas, who was "terminated" for cause after failing to "cure various deficiencies in his performance," according to a July 14 company filing with the SEC.
Eikanas, who had recruited Pagliarini in 2014, has filed a claim against the company in the Superior Court of California for among other things, wrongful termination.
Pagliarini has long had a diverse career, including a two-year stint as a professional poker player.
Pagliarini's first C-suite position was in the 1990s when Chase Bank had her heading a new upstart division, Stocks4Less, a discount online brokerage that was profitable within eight months and sold to a venture capital firm. She's also started and sold several companies.
When she joined Summit, the company was transitioning out of the industrial real estate sector, which had been hammered during the previous recession, and helped "turn the ship around."
"Of all of my previous ventures, I can say I am most proud of this company, the team, and what we have been able to accomplish in such a short amount of time," Pagliarini told the Business Journal in 2020.
Opportunities Ahead
Even though the senior housing industry's been in turmoil, Pagliarini says it's resilient and recession proof. She sees opportunities with higher cap rates and more distressed properties.
"We're working on things that are putting us on a nice growth trajectory," she said. "We're working our way out of the problems that were a hangover.
"One thing I learned when I was playing professional poker, everybody looks good when winning. Your true character and grit come out when you're losing."